It Takes a Village
My mom every year at Christmas creates a village or a Christmas garden, as she calls it. Mostly the garden has gone under the tree, but other years she has had fun doing it on top of the piano. This year, Laura asked her to create the village on top of the piano.
I took a about a 100 photos of it already, close up, and they look rather adorable, but then John had an idea.
He suggested I take photos all the way across, say 4 or 5, and then stitch them together with Autostitch for a panorama shot.
I did that, and the result was great, no notice of where the stitching took place. Not satisfied enough with that though, he thought I should remove the distracting background and create a sky and mountains in Terragen for its backdrop.
Well, one idea led to another, and here is the way it progressed:
Here is the 5 photos taken, stiched together with Autostitch. Notice that the program creates curves around the edges, but really works well to blend the 5 photos together.


The next thing I did was to paint out the background in white, and as an added idea, I "flooded" the village with a graphics program plug-in from Flaming Pear:


Next, I rendered a snowy mountain and a cold winter's sky in Terragen: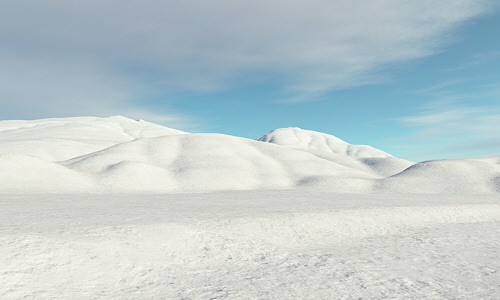 I combined the village and waters with the Terragen Render:

And the finished image, Mom's Christmas Village (She was delighted!):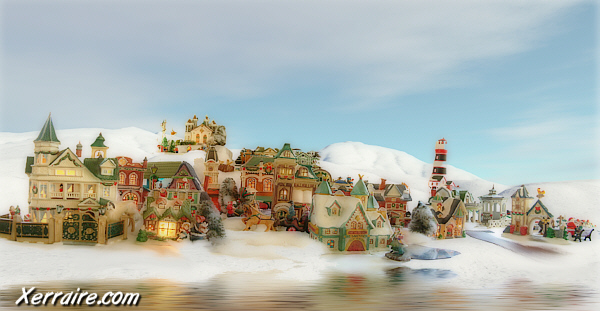 I was pleased too!