At 17…
Miquel turned 17 yesterday!
After church we went to his absolute FAVORITE place to eat (along with Jaleo), Famous Dave's.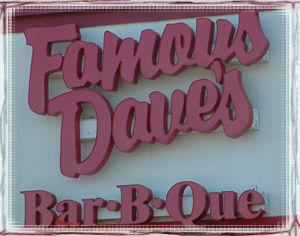 Miquel ordered his standard BBQ chicken wings.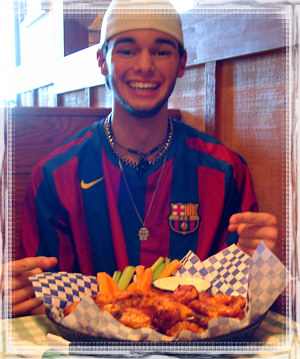 Laura got him a very nice shirt from American Eagle, which he looks great in!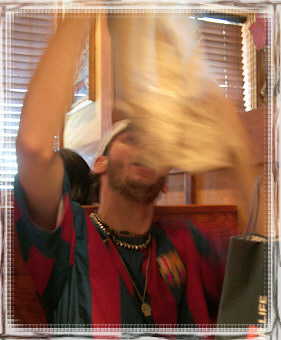 His mama gave him a nice shirt too, from Aeropostale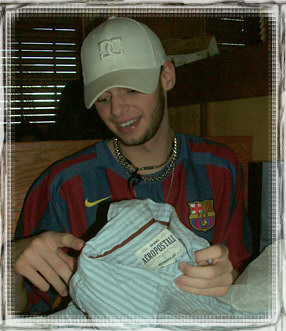 Next he opened a desired gift, a ring, A Lord of the Rings ring, like he got last year, but this one with red writing.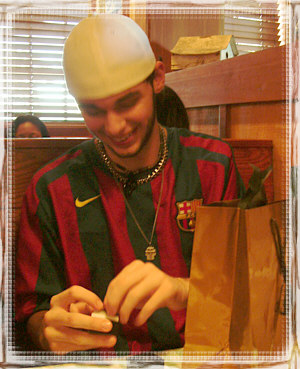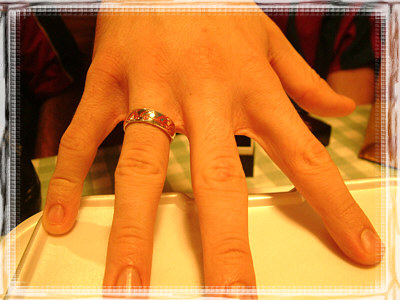 Money is always nice…..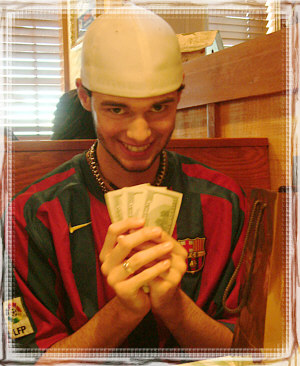 When the waitress found out it was his birthday, she brought the gang over to sing and give him a huge plate of ice-cream!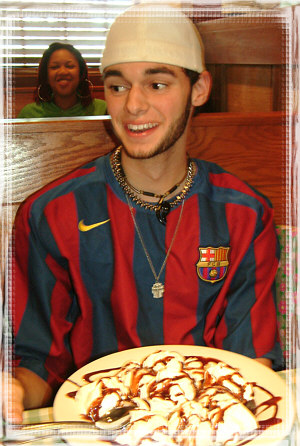 There was still room for MORE ice-cream when we got home and partied with a few of his friends, Mike, Ross and Alex. A Snickers Ice Cream Cake, Laura picked it out.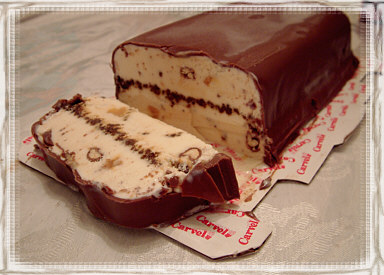 Miquel had a sweet and peaceful birthday.