One evening, some weeks ago, this young, lovely and usually shy & demure Elise came into our home, went down the steps into Miquel's room, woke him up out of a sound sleep, and asked him to her Jr-Sr. Of course he agreed.
A Jr-Sr is like the end of the school year's formal affair.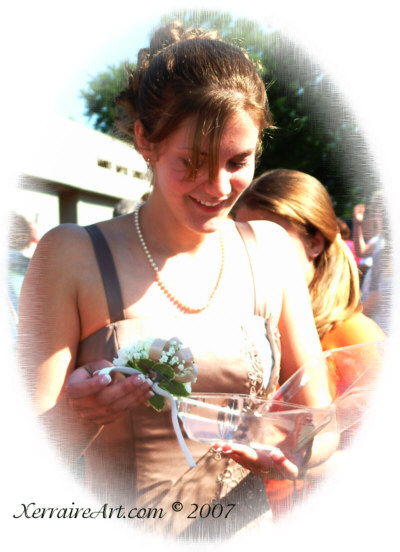 Elise opens the wrist corsage Miquel ordered for her; sweetheart roses and carnations with a ribbon to match her dress.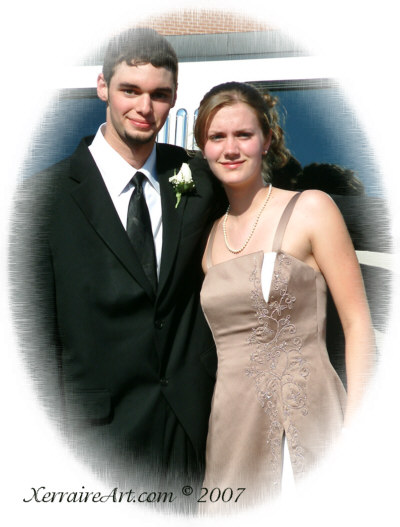 They pose here in full sun, (I think their eyes were about to tear up) in front of the Limo.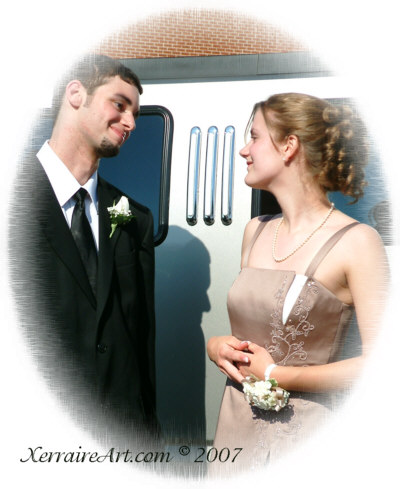 After the photos, the limo was to take them to the Aberdeen Proving Grounds for a banquet.
After, they plan to join about 20+ friends to go see the midnight showing of the Pirates of the Carribean 3 movie.
Have fun. Mama isn't waiting up.

 """""""""""""""""""""
EDIT: Laura wanted me  to add this photo of her, Elise and Crazy Andrew dressed up as Captain Jack Sparrow. (He does a very good inpersonation! Miquel tells me he got a round of applause at the movie theater).