Two days before we were with freezing temperatures and under a blanket of ice and snow, and then Saturday we woke up to a balmy 60 degrees. So, rather spontaneously, Laura and I decided to go to Kilgore Falls at Rocks State Park, located in Northern Harford County, one of our favorite places for an outing. We invited Jenny and Heather.
As the car moved away from the houses and shops, the girls were soon captured with the natural beauty that makes up this area of Maryland. The creeks and streams were full and rapidly gliding over rocks, and patches of white snow still remained between the browns of a typical winter woods scene.
We found the parking area and were soon on the half mile trail that leads to the falls.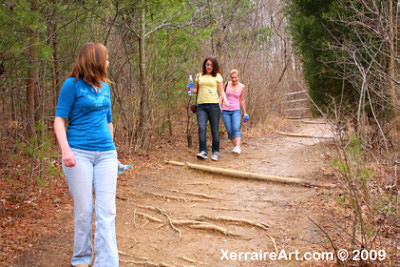 We trekked through dangerous tree roots…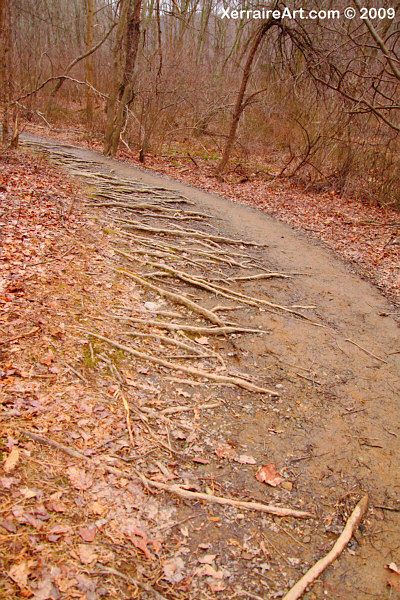 …mud from the melted snow…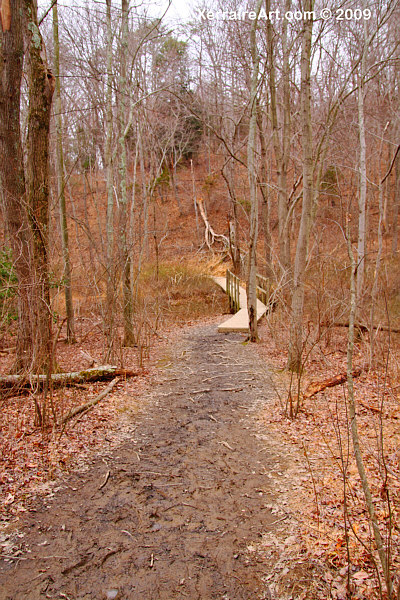 …and past remnants of ruins that leads the imagination to what history and things happened there.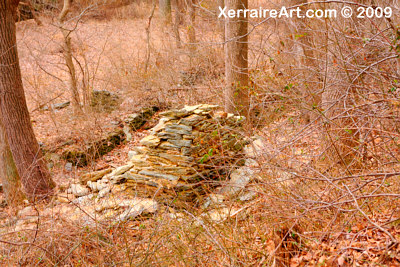 Finally, we arrived at the breathtaking falls.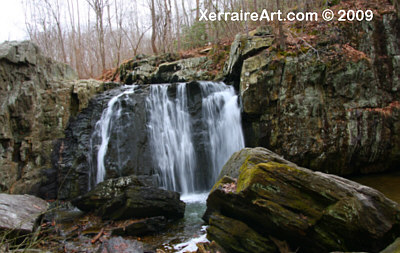 The obligatory pose in front of the falls, one of my favorite shots of the day.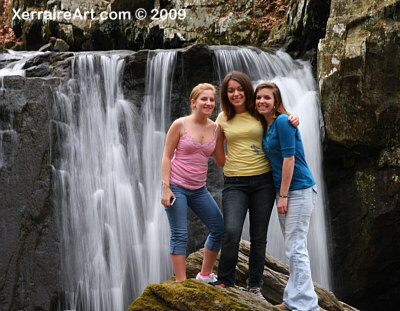 I climbed a little higher to get a shot of how big the rocks are at the park, keeping the girls in the image to show perspective.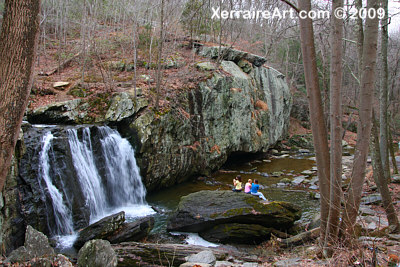 Even though they were unsure on the trail through the mud and crossing the creek to the falls, they got a lot braver, climbing rocks to get to the side of the falls.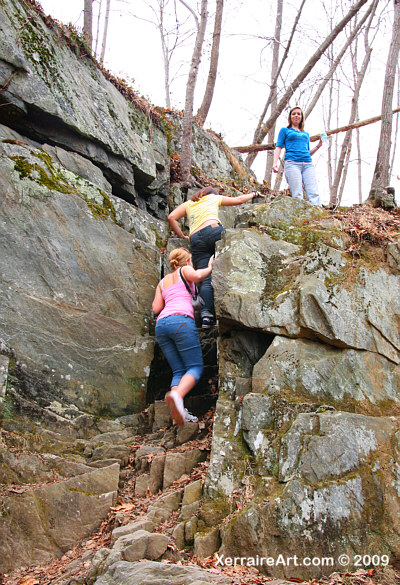 Once on the other side, they scared me a little, afraid of one little slip…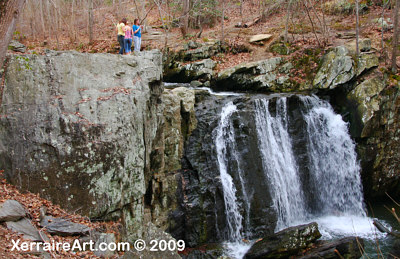 It was a great day, only one casualty, Jenny fell in the water, oh, and a few pairs of shoes.
Incidently, Rocks State Park, and Kilgore Falls, is the background site of a lovely fantasy movie,
Tuck Everlasting -