Butterfly Dream
No kidding, last night I dreamed I was in a garden with giant butterflies. Many of them.
They weren't scary to me, even though their size as as large as the treetops, they were beautiful, with their details and markings even more vivid at this size.
The frustration in the dream (isn't there always one?) is that I was struggling with my camera to get it to work to take their photos.
So as an exercise in fun (I don't really believe in dream interpretations), I looked it up anyway:
The butterfly most commonly is a symbol of transformation. It begins as an egg laid by a butterfly. It hatches from the egg as a caterpillar. It feed, and feeds, and feeds until it wraps itself snug and secure into a cocoon. In the cocoon it undergoes a transformation, a change, into it's existence as a beautiful butterfly. Taking all of this into consideration it is easy to see that dreaming of a butterfly may mark the beginning of a transformation in your waking life. You may be ready to hatch from your cocoon and spread your wings, flying above the material cares of the world into a higher and more meaningful existence.
To see a butterfly flying around carefree in a dream may represent your own ability to fly free. If you have recently dreamed of butterflies it may represent that you are now free from an oppressing situation, problem, or relationship.

Butterflies are also a symbol of spirituality. Many times when a dreamer dreams of butterflies around them, or of observing them, it means that in their waking life they are on the verge of a deep spiritual journey, full of new awareness and possibilities. This truly is a wonderful thing.

In the book "Secrets of Dreams", written by Caro Ness, the meaning of a butterfly dream is close to my own personal analysis…

It mentions that butterflies can be seen as "symbols of transformation", or, as "accurate, and startling affirmations of rebirth into a newer, brighter, and more illuminating existence…"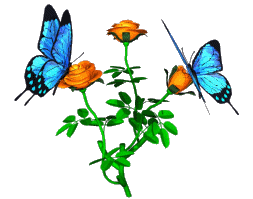 Maybe I'd do better to look up the "failing camera" interpretation.
🙂