The Pier at Ocean City Maryland
I was sitting in the hotel room talking to John when my cell phone rang. It was the girls saying, "You need to hurry to the pier! The waves are hitting it!"
The pier at Ocean City is reserved for amusement rides close to the boardwalk, and further into the water, a great lookout of the beach and even more out, a place for those who like to go fishing.
Donna and I quickly dressed and rushed down the boardwalk to the pier. Indeed the waves looked angrier than ever, crashing against the pier in a more dramatic fashion than I have ever seen.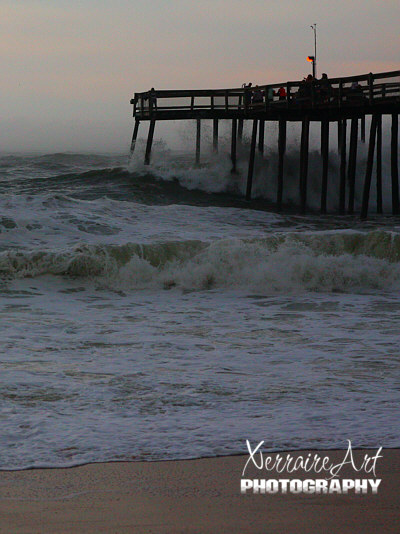 From our place on the beach, we turned around, surprised to see Ocean City behind us and the sea in front of us almost disappearing in a very scary looking mist and fog.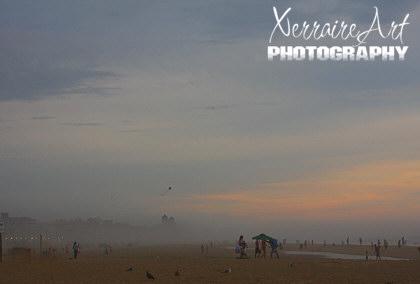 While some of us kept a respectful distance from the waves, we noticed a surfer look at the ocean with hope.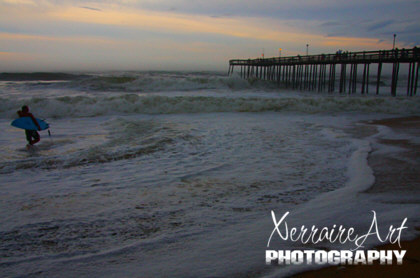 Our next shock was turning to the south and seeing the amusement part of the pier with the darkest clouds hovering over the rides.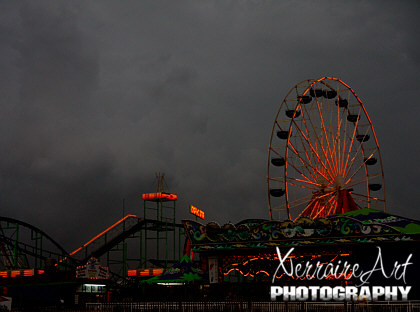 We soon left that area for dinner.
We managed to get to the Dough Roller before the pouring rains it, but not too soon to hear the crackle of the lightning behind us!