If I was a Hartford young student, and I got in trouble at school for not paying attention in class, I think I'd pull this photo out to show whichever authority, why I felt justified in doing so.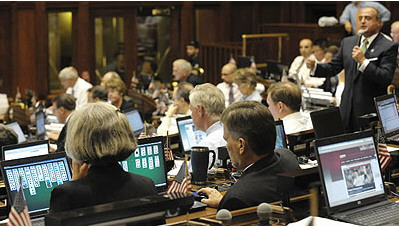 As seen on the front page of Courant.com 9/1/09
Following approval by the House of Representatives shortly before midnight, the state Senate approved the Democratic-written budget early Tuesday morning that raises the income tax on millionaires and funds numerous social programs.
How do they even know what they voted on?
They are busy playing solitaire and watching baseball!
Sad.