Baltimore Colts 1968 and 1970
Today we had to close up the pool for the winter. For some reason, I found myself in the building and in an old box in the corner where my dad kept rusty old tools, I found a few big envelopes. Curious, I opened them and found two group photos of the Baltimore Colts, years 1968 and 1970, as well a signed photo of Johnny Unitas holding a Royal Crown Cola, and lastly, a Christmas greeting from the team.
My parents were Colts fans, they had season tickets and away games were definitely part of the Sunday afternoon routine.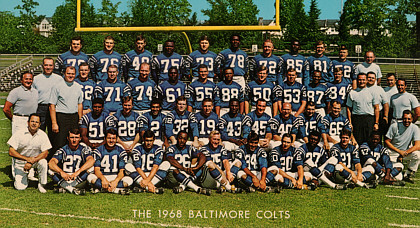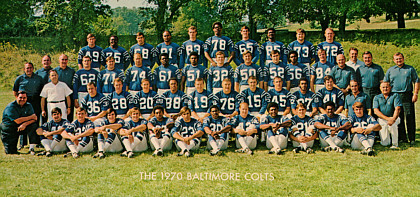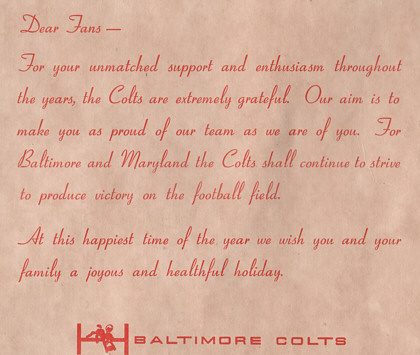 Also found were pay stubs from when he worked at Food Fair in 1949.
Dad worked 49 hours and made $48.50 in a week!
Amazing what is hidden away in old tool boxes in the building! Who knew, Baltimore Colts memorabilia??