Each year mom sets up a Christmas Village. While I was growing up it was under the tree, these past years, she has set it up on the piano.
With Silas in the house, I wondered how long it would be before he would discover the wonders of make believe and in his imagination "put himself" in the village.
Today you could see the imagination going as played with Yaya's Christmas Village.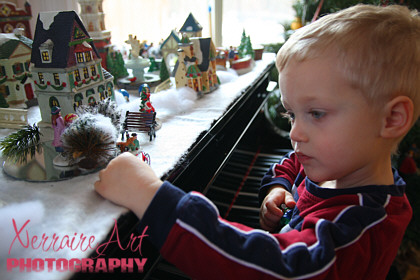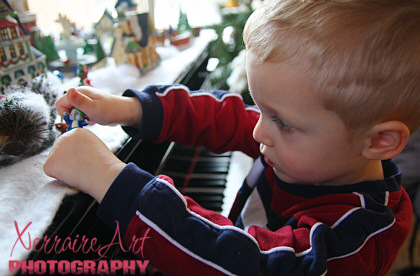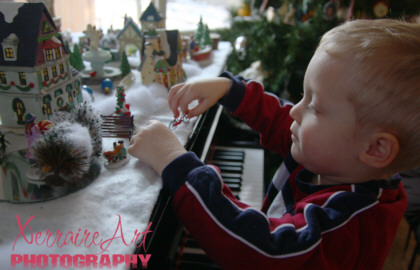 A few scenes from the village…