Shirts! (and soap and hats too!)
Each Christmas a package arrives from Australia. John, every year, seems to select the nicest gifts.
For the two boys, he sent adorable t-shirts from The Perth Zoo where he is a docent.
It seemed right to give Cameron the tiger t-shirt, as when John and I took him to the zoo last April, he kept asking to see the tigers. Also, each Wednesday he climbs on my lap asking to see tigers on YouTube.
For Silas, John selected an amazing graphic tee, that he wouldn't mind if they made for adults he said, with a good many Australian animals on it: wedgetail eagle, dingo, koala, and kangaroo just to name a few.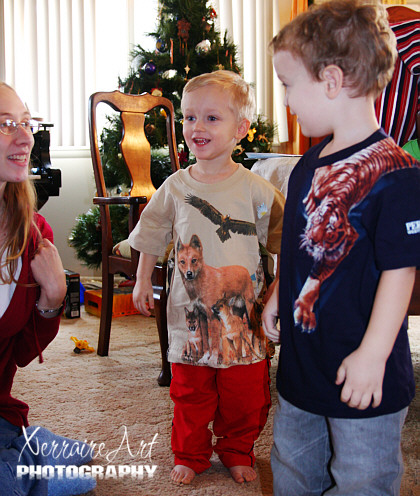 Even the backs of the shirts carry on with the lovely design.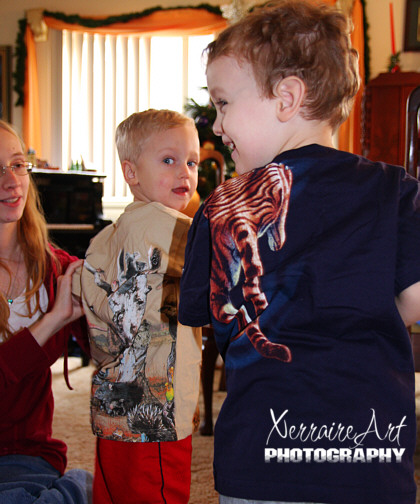 Then they started growling like tigers.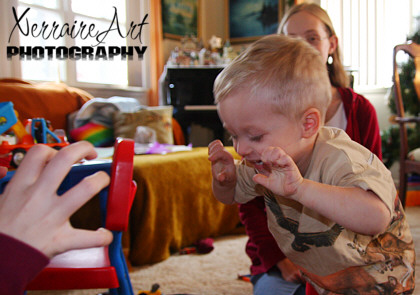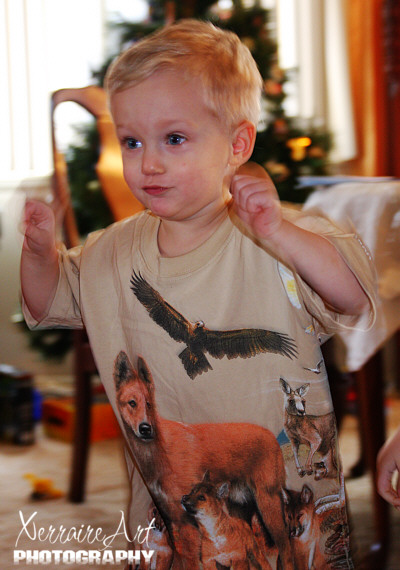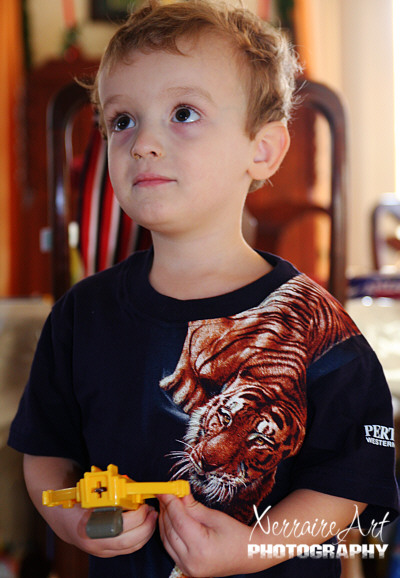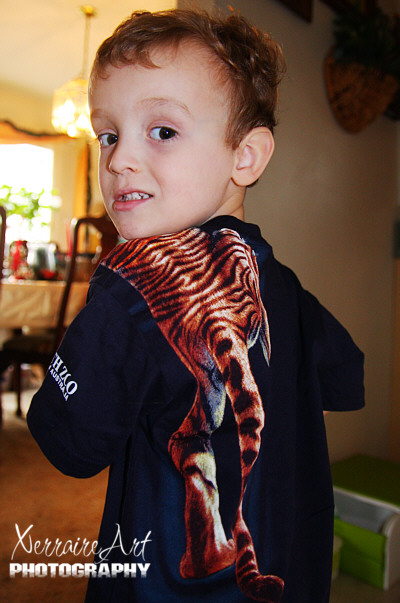 Cameron also shows off his soap (with dinosaurs inside!) from Petra.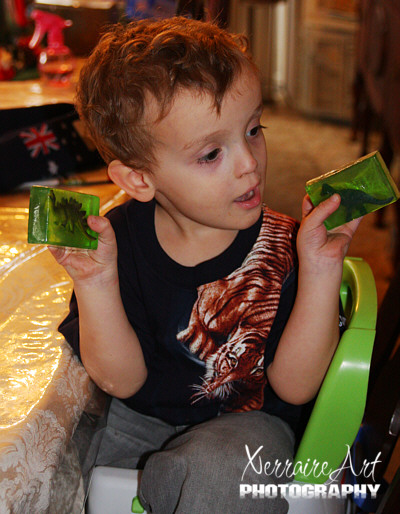 Later the two add Miquel's hats to their tee shirt ensemble.