Bobby Sherman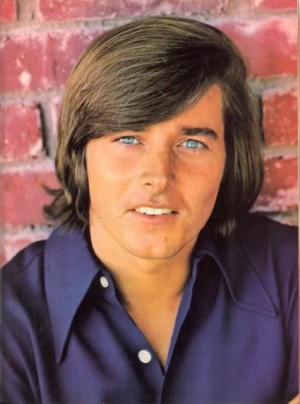 Well don't laugh, but lately I've been thinking about Bobby Sherman. I don't think of him often, but it so happened that this song popped into my head that I remembered he sang. I don't think I've ever seen it on an album of his, but it was on the "B" side of his more popular song, "The Drum".  The song was "Free Now to Roam" and it had an odd minor melody, not very typical of the songs sang by these teenage idols of the day. I will likely never hear the song again, as the 45 record was stolen, as it was inside our household stereo and that was stolen from our house when we were on vacation one summer, long ago.
But anyway, remembering the song, reminded me of those childhood memories of how violated it felt to know some stranger had been in our home and stolen things, some replaceable, some, like music was not. Mom lost a wonderful "Gone with the Wind" album set that you can't find today.
But then those memories moved to more of Bobby's music. My cousin Lois, who was a little older than I introduced me to his music. Of course, at that age, if my cousin listened to it, then it had to be GOOD, right?
I remembered my dad even liked "The Drum," and a few times I am sure I caught him singing, "Julie Do you Love Me." (He would have liked me to name my daughter Julie, for sure. Julie being so close to his name, Julian.
Then it got me to thinking, as I played them today while cleaning and organizing my room today, that I don't outgrow music. I mean, those songs I listened to on ages ago, I still like. My children on the other hand, laugh at the songs they used to listen to by say, the Backstreet Boys, Nsync, and The Spice Girls.
I am  glad I don't outgrow my music. I am glad I soon moved on to Pink Floyd and Led Zeppelin, but the old teen songs were happy ones, and I still like to hear them.