Jobless Rate in Spain Over 20 Percent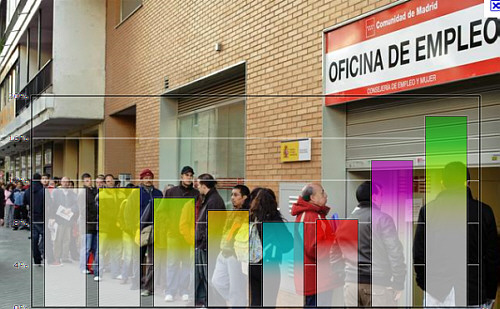 At one time Spain used to be my second home, and still now I have many loved ones who live there. So that is one reason to keep up with the news, but I do have another reason. Since Obama and Democrat's policies are trying to instill here what Spain already has, I think it's wise to keep a watch and see what happens.
So far, it's not good. I do believe that if Obama had his way totally, we would be in the same meltdown that Spain is having, or worse, and the sad thing is, maybe we already are.
Spain announced on Friday its jobless rate surged to a 13-year record above 20 per cent at the end of 2010, the highest level in the industrialized world, as the economy struggled for air.
It was more bad news for an economy fighting to regain the trust of financial markets and avoid being trapped in a debt quagmire that has engulfed Greece and Ireland and now menaces Portugal.

Another 121,900 people joined Spain's unemployment queues in the final quarter of the year, pushing the total to 4.697 million people, said the national statistics insititute INE.

The resulting unemployment rate was 20.33 percent for the end of the year – easily exceeding Prime Minister Jose Luis Rodriguez Zapatero's target of 19.4 per cent.