After a rather lackluster time on the playground equipment, the boys with Laura and I went to the woods to see if the cats were still there. That area is close to the baseball field. That became an invitation to jump off the bleachers and climb fences.
The boys had a great time as jumping and climbing is still a challenge at ages 3 and 4, as well as triumphs occur when they could finally jump without falling, and climbing and reaching the top.
When we got home, Laura and I noticed that she got a very cute photo of Cameron, but I got a photo of her taking the photo!
Here are some more photos of the boys' good time.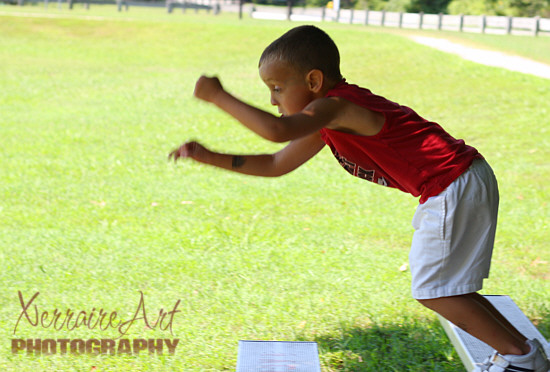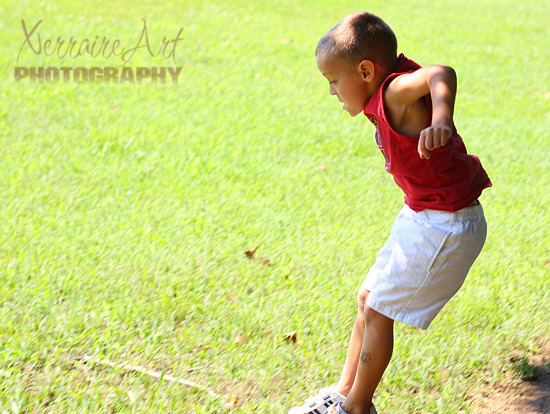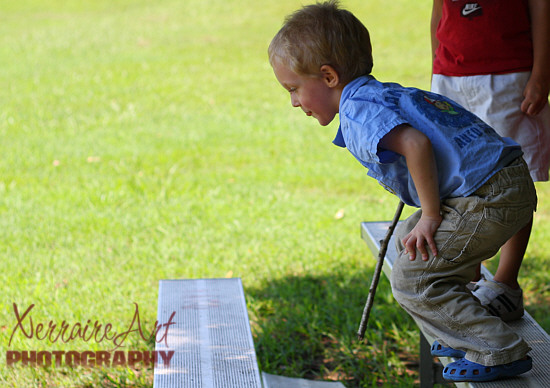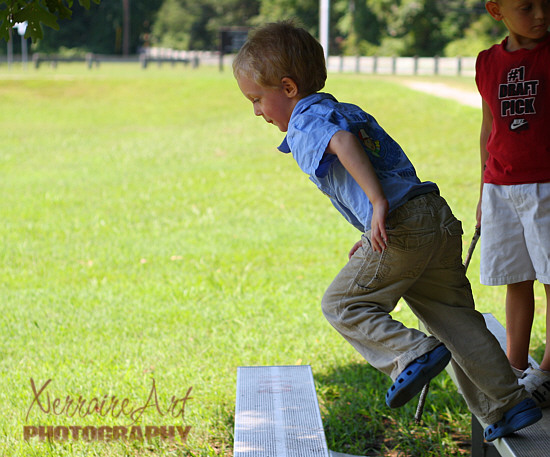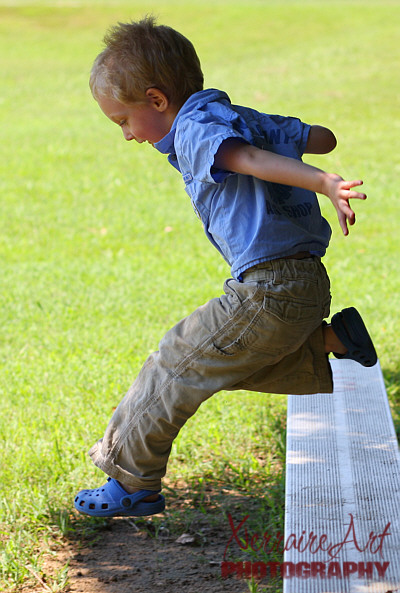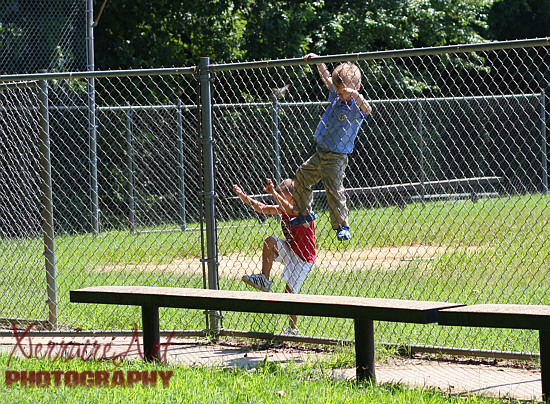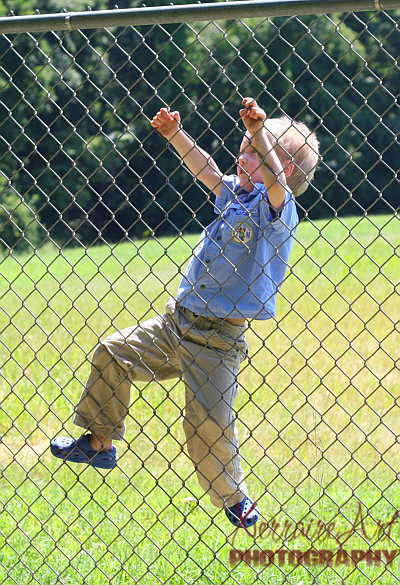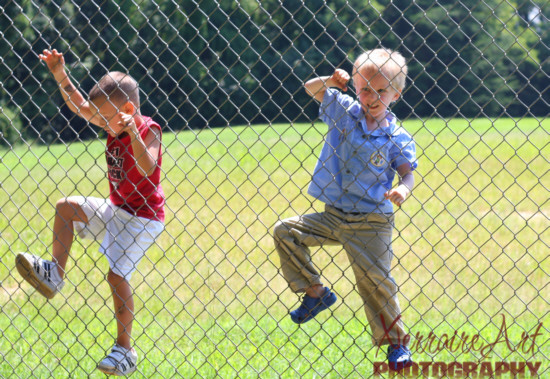 Yay! Silas made it to the top!