Irene Part 2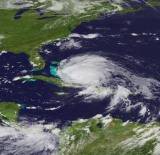 We came through Hurricane Irene ok.

The yard is a mess and so is the pool, but we are just a little tired from being watchful and perhaps a little stressed after a week and a half of weird happenings around here.

Perhaps some rest today and clean-up if the rain stops.
We weren't without some incidents, but most of Maryland is spared. I did hear that 200 roads were closed, many trees were down, and 500,000 were without electricity.
Ocean City:

Baltimore, Maryland