Just when you think you have heard everything.
Believe it or not, Obama has sunk to a new low. He must REALLY be worried about getting re-elected.
He has asked people getting married to forgo the wedding gifts, to ask people to donate to his campaign instead.
Found this on his blog/website just a few minutes ago: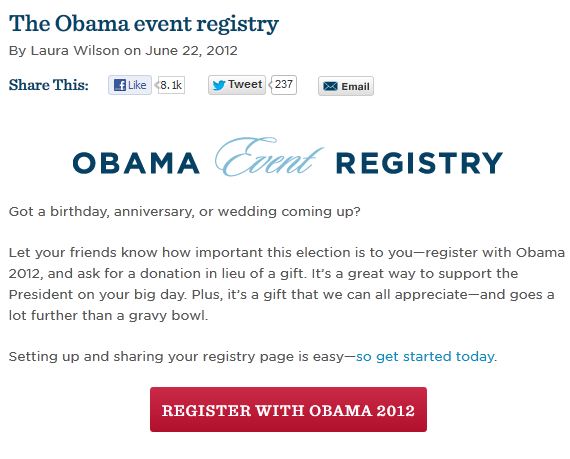 Nothing mentioned on civil unions.
Next it will be, forget CHRISTMAS, give to Obama!