Are You Better Off than You Were Four Years Ago?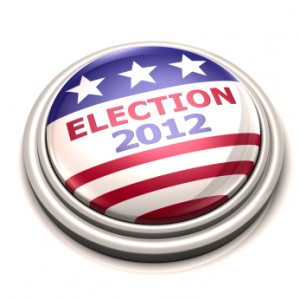 It's a legitimate question every election.
The headlines would make it seem that this is one very extra important election.
Desperate people do desperate things.
Our country is not well. The Census Department says median income continued to fall in 2011. A separate analysis found that incomes are down almost 5 percent since the Obama "recovery" began—illustrating that, despite what Bill Clinton might say, the Obama recovery is not a recovery at all. The drop in the unemployment rate from the recession high of 10 percent to the current 8.1 percent can be ascribed entirely to the decline in labor participation. Studies find that a majority of the jobs the economy has created are low paying. Economic growth is lagging. It's likely to be below 2 percent for the second year in a row. Current and projected federal spending is unsustainable. Americans continue to think we are headed in the wrong direction.
Obama met with bipartisan congressional leadership early in 2009. Bob Woodward reports in The Price of Politics that Eric Cantor (R., Va.) handed him a list of Republican economic proposals. Not one of those proposals was included in the stimulus bill. At the health care summit in 2010, congressional Republicans suggested a variety of ways to improve the American health care system: for example competition through a national insurance marketplace, malpractice reform, and ending the tax penalty against individuals who buy insurance. Not one of those ideas was included in the health care bill.
For two years, the House Republicans have passed a budget that at the very least is an opening bid in a good-faith negotiation over spending and taxes. For two years, that budget has died in the Senate. The president says the House proposal is "antithetical to our entire history." Then he castigates the Republicans for their "tendency to shoot first and aim later" and calls for civil debate.
This is the broken and anxiety-ridden world Barack Obama has made. Our adversaries are stronger. America and her allies are weaker. And yet, after spending practically a decade blaming every last thing, including the bad weather, on President Bush, the media seem determinedly uninterested in ascribing even the slightest amount of responsibility to President Obama.
REPORT: OBAMA Spent 412 hours in economic meetings, 600 hours on golf course
Panhandling on the rise in NYC…
$594B: Social Security Payments Hit All-Time High…
Sessions: Food stamp spending up 100 percent since Obama took office
KFC study: Obamacare will cut profits in half…
Homeownership Rate in U.S. Falls to Lowest Since 1997
DOUBLE DIP: 117K Americans Cashed Both Unemployment and Disability Checks
Birdwatcher mugged and raped in Central Park…
Woman Arrested For Stabbing 7 People On Subway Platform…
GAS STATIONS IN NJ, PA JACK PRICES UP TO $8 A GALLON
MOODY'S WARNS: US CREDIT RATING COULD BE CUT
1 in 12 US Households Have Left Banking System…
Sebelius Violated Law With Political Speech…
POLICE INSTALL SECURITY CAMERAS — TO WATCH SECURITY CAMERAS!
18 pages to define 'full-time employee' for Obamacare…
GM disputes claim it loses $49,000 per Volt sale…
Germany: 'Great Uncertainty' About US Debt.
Protesters storm American embassy in Yemen…
US Flags Burned at Tunisia embassy…
Consulate in Berlin evacuated…