Wisconsin Senator's Son Beaten to Pulp
by Anti-Romney Thugs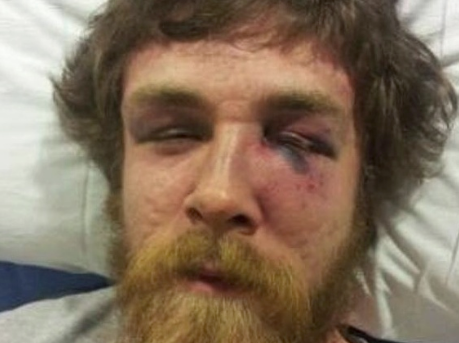 We can assume anti-Romney. We can assume then pro-Obama? If so, I keep saying it, these often times are NOT nice people!
Early Friday morning, thugs presumably supporting President Obama beat up the son of Wisconsin State Senator Neal Kedzie outside of his apartment in Whitewater. Kedzie caught the two men removing a Romney sign outside of his apartment around two o'clock in the morning. After telling them to put the signs back, one of the thugs attacked Kedzie and then put him in a choke hold and continued to beat his head.

Mark Belling spoke to the Senator's son Sean on the radio earlier today. Sean Kedzie told Belling he was rushed to the hospital by ambulance with possible skull and eye socket fractures.