Obama's America: Let's Play Golf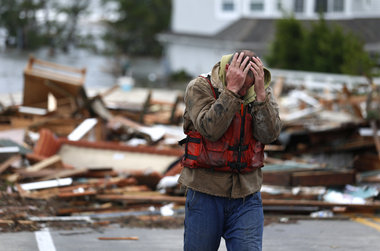 NYC rations gasoline; expected to last weeks…
NYC Employees Hoarding Free Gas For First Responders…
Officials Ask Military to Take Over Power Restoration on Long Island…
It's OK, Hurricane Sandy Victims, don't forget, "he's got your back."
Ooops, nope, election is over, he's playing golf. And they say Romney is too rich and out of touch.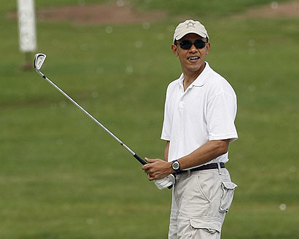 With the election over and his golfing no longer a potential political liability, President Obama returned to the fairways today, playing for the 105th time of his presidency but only the 13th time this year.
Obama has not played golf since his birthday August 4th.
Obama has always found time to golf, no matter the demands of the presidency. It is unlikely that he couldn't find any time to play during the campaign. More likely, his political advisers had determined that a president attacking Mitt Romney as an out-of-touch rich guy who is a tool of the wealthy could ill afford to have Obama constantly on the golf course.
For those who haven't wondered, ask yourself why the hurricane chaos, loss, and suffering is no longer Front Page news.