Hawaii Vacation for Obamas, Again
One in six Americans in poverty.
Hurricane Sandy victims have no relief in sight, but Japan is willing to help.
Fiscal Cliff looming ahead with serious implications for all of us.
The Middle East is in chaos.
At least two crises (Fast and Furious, and Benghazi among a few) have hit his administration with NO real answers to the Americans who VOTED for him.
And….Our president plays golf for the third time since the election.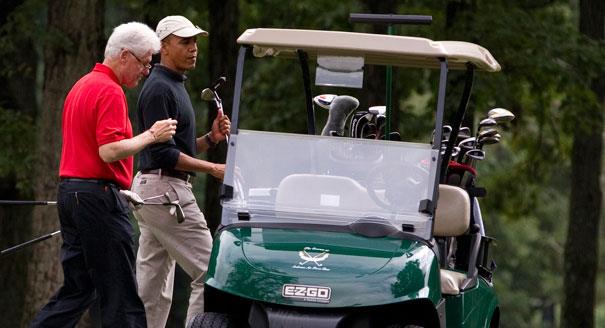 And why not? He needs time to relax before his 4 million dollars (on taxpayers) vacation for three weeks in Hawaii.
Folks, this is no kind of leadership.