I Heard It On The News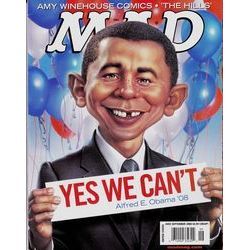 "I first learned about it from the same news reports that I think most people learned about this."
-President Barack Obama
"I heard it on the news," might be  a typical comment we make one to another. It's not something we are used to hearing from the President of the United States, unless you count recent history. Obama frequently claims ignorance and expects us to believe that none of the scandals that have gone on during his administration has been with his knowledge. It's wearing thin and it frankly looks bad, as if he is a president who knows very little about the world around him.
Some examples:
Veterans Association hospital phony waiting lists, which have threatened the lives of thousands and have allegedly resulted in at least 40 deaths so far. (He learned it on the news, folks)
IRS targeting scandal. The Oval Office ducked blame for a federal organization's misconduct, bucking a response with something akin to, "man, I heard about it the same way you did."
Air Force One had been directed to do low-altitude flyovers above New York City for a photo op. Kinda too fresh from 9-11, a few people panicked. Afterwards, the President claimed to have no idea—which was believable enough as it was a simple, albeit unfortunate, communication failure.
The administration's Bureau of Alcohol, Tobacco, and Firearms (ATF) had lost track of illegal firearms it had allowed to be smuggled to Mexican drug cartels, supposedly to be tracked, in the now-infamous Operation Fast and Furious.  In response to the scandal, the administration told CNN that neither he nor the Attorney General had no knowledge of Operation Fast and Furious, and that he had learned about it from the news.
The president claimed to have no knowledge of the catastrophic results of his touted Heathcare.gov website's rollout.
When the Department of Justice seized two months of Associated Press phone records, the administration claimed that they learned of it from news stories.
The American people have a problem, it's a leader that has no responsibility or accountability and his friends and supporters in the main stream media, just another branch in his government could care less.