Tag archives for stolen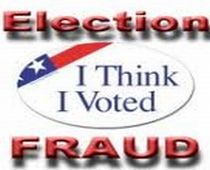 I don't know about you, but my gut is telling me that we did not have an honest election. From American Thinker As the 2012 election approached, conservative enthusiasm...
I was on Yahoo Maps this evening, looking up directions for a trip I will make in the near future, and above the information was this interesting question: Which...